KANTO HOPING FOR OLYMPIC PERFORMANCE
21/09 - It's not only in Sydney where good performances reap the awards, in Kumagaya this Sunday, weather permitting, Kanto are hoping for an Olympic performance to get back to winning ways. Wearing the yellow and green of Brazil and/or Australia, the English side will look to improve on the last game against Kaneshin FC two weeks ago and procure their first win of the autumn season.
The task won't be easy. Injuries and prior commitments have ruled out some key players, including Street, Scrimgeour and Daya for the clash against Taiheiyo Cement, but the Kanto side remain confident. Midfield genius Neil Willis is eager to play his first game against the Kumagaya side, "I've heard they are quite good", he mused in his characteristic Teeside accent, "but I'm sure we can beat them. I have to work in Kumagaya, so I'd love to get a result against them".
The weather forecast isn't looking kind with rain expected after a week of bright sunshine, which may mean the team will be forced to watch more Judo on TV rather than play a real sport! If the rain holds off, the action will begin at Kumagaya Sports Ground at 3.00pm.
TYPHOON NUMBER 17 CANCELS GAME
17/09 - The game against Le Gazza has been cancelled due to the foul weather brought by Typhoon Number 17. The cancellation was a foregone conclusion after a week of heavy rain and thunderstorms which have rendered the Kita-Moto pitch unplayable. Kanto will now regroup for the trip to Kumagaya next weekend to face Taiheiyo Cement.
NO MORE STAGNANT KANTO
13/09 - Branded 'stagnant' and 'rusty' after the disappointing defeat against Kaneshin FC last Sunday, the senior players in the Kanto team have vowed to bounce back against Le Gazza on Sunday at Kita-Moto Sogo undo-koen.
Midfielder Alex Yardley and player/manager Alan Hill were feeling optimistic a few days after what was described as 'a pre-season friendly' by the two.
"The real games start this weekend", Yardley said during his attempts to take Manchester United to the top of a computer Premiership, "we were rusty, and the whole team should hold their hands up and admit they didn't play well".
Hill added, "we were stagnant, we should have scored a few ourselves, but we were out of practice, stagnant".
Neither player would apportion all the blame upon goalkeeper Mike Coleman, despite a less than inspired match from the Kanto shot-stopper, "it's a hard position", Hill said in defense of the number 1, "but we'd like to play players in the positions where they'd be the most useful for the team". This could mean that Coleman will be relieved of the gloves for the Kita-Moto match, and played in the heart of defence alongside Matt Watson and James Street, while a new goalkeeper could make an appearance.
Early indications suggest the threesome will play behind a packed midfield including available-again Ali Scrimgeour, Hill, Yardley, Neil Willis, with Brian Malone and Dave Leverick bridging the gap up to last season's top scorer James Knight who will hopefully return to the team after a considerable absence.
To add to the occasion, Kanto and 'Le Gazza' may be joined by local team 'Don't Mind', which would create a three-way mini-tournament. Hill commented, "we're waiting for a reply from 'Don't Mind', but they play on Friday, and maybe won't be able to attend. It'll be good to get as much from the day as possible".
Yardley was more optimistic, "why can't we win?" he asked rhetorically. "We almost beat Omiya City Hall, and Le Gazza can't be much better than them".
Whatever happens, Kanto can't be afford to be as stagnant as last week. They certainly won't be as rusty.
ON A MISSION
06/09 - After a period of fielding slightly under-strength teams, Kanto will play this coming Sunday against Kaneshin in Toda with their strongest line-up this year, in what proves to be a great warm-up game for the tough game the following week.
Boss Alan Hill has gathered the cream of Kanto for the September mission, with Matt Watson, James Knight, and Brian Malone back from a summer in England, Paul Noel back from injury, and Martin Hill back from a summer's athletics.
Ali Scrimgeour will definitely miss the Kaneshin clash, however he should be back for the 17th, and there are also slight injury worries hanging over Player/Manager Alan Hill (foot) and goalkeeper Mike Coleman (knee), although both hope to be ready for the 7.00pm kick-off.
"It should, fingers crossed, be a good game, our line-up is a pretty intimidating one, and if the same players are available throughout the game-filled autumn period, I think the supporters will witness some exceptional footy", commented the currently injured Coleman.
When asked about his injury, he continued, "...it's just a cartilage problem, it's not too much of a worry to me, I've had it for about ten years now, but during the very humid periods, or the rainy periods, it plays up a little bit, making movement a tad difficult, but I'm raring to get out there on Sunday, so unless it really does hurt, I've told the boss to include me".
Anybody interested in attending the game should meet at Toda station on the Saikyo Line at 6.30pm.
SEPTEMBER MADNESS
30/08 - Kanto go football mad in the month of September, with three games in Saitama in as many weeks. Player/Manager Alan Hill has worked tirelessly since returning back from his summer break to ensure plenty of action for the team in what promises to be a great month for the side.
First up come Kaneshin FC, who are based in Toda, on the Tokyo/Saitama border. The game which will be played on the evening of September 10th in Toda will be a tough test for Kanto, who have never faced the opposition before.
This is followed by what could be an even harder test in Kita-Moto a week later, when a team from the Omiya 1st Division make the short journey up Route 17 to challenge Kanto on a ground which has proved difficult for the travelling teams to cope with in the past.
On the 24th, Kanto go further up Route 17 to Kumagaya to take on Taiheiyo Cement for the first time this year. Taiheiyo were surprisingly relegated from Kumagaya League Divsion 2 over the spring, but have always been a good match for Kanto, with previous encounters being closely fought contests. The game will be played at Kumagaya Sports Ground, where the clay surface may act in Kanto's favour, compared to the Taiheiyo Cement Ground, which is somewhat limited in size.
All in all, there should be a lot of excitement on and off the pitch in September, as the Kanto players shape up for a tough month.
Kanto's new in-class training!

A REFRESHED KANTO LOOK AHEAD TO THE AUTUMN
21/08 - With all the team safely back from their globetrotting activities over the summer holidays, Kanto are looking forward to the autumn fixtures.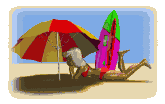 The autumnal weather in Japan is traditionally perfect for football, still a little hot, but with a breeze and fine, clear views as the humidity dissapates......apart from the odd typhoon.
Player/Manager Alan Hill on his return from Chiba Prefecture has wasted no time in arranging fixtures for the team, and although nothing definite has been finalised, Kanto should engage in a friendly at the beginning of September in Kumagaya, and another in Kita-Moto in the middle of the month.

Versatility man Hamish Daya returned from Nagano Prefecture where he spent time soul searching in the beautiful Japan Alps, a theme which was mirrored by goalkeeper Mike Coleman and left-sided stalwart Alex Yardley, who together conquered the Daisetsuzan mountain range in Hokkaido, and lived to tell the tale........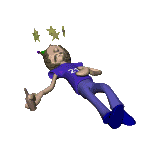 Star midfielders Dave Leverick and Neil Willis spent their times honing their sublime skills, Leverick went to The Phillipines to soak up the sun and culture on offer on the island nation, while Willis soaked up numerous contents of pint glasses.......
With the Premiership starting, the Southpark movie out, and some games coming up, all looks very rosy indeed.......unless you're a West Ham fan........

Luckily, nobody got arrested!

Another first on the site.........ANSWERS TO THE

!
WHICH KITA-KANTO PLAYER IS THIS AEROPLANE-IMPERSONATING YOUNG FELLOW ? ANSWER: Dave Leverick (nice pose Dave.....)
And for a BONUS question, WHO IS HE TRYING TO TACKLE, AND WHICH LEAGUE TEAM DOES HE NOW PLAY FOR ? ANSWER: Neil Ardley of Wimbledon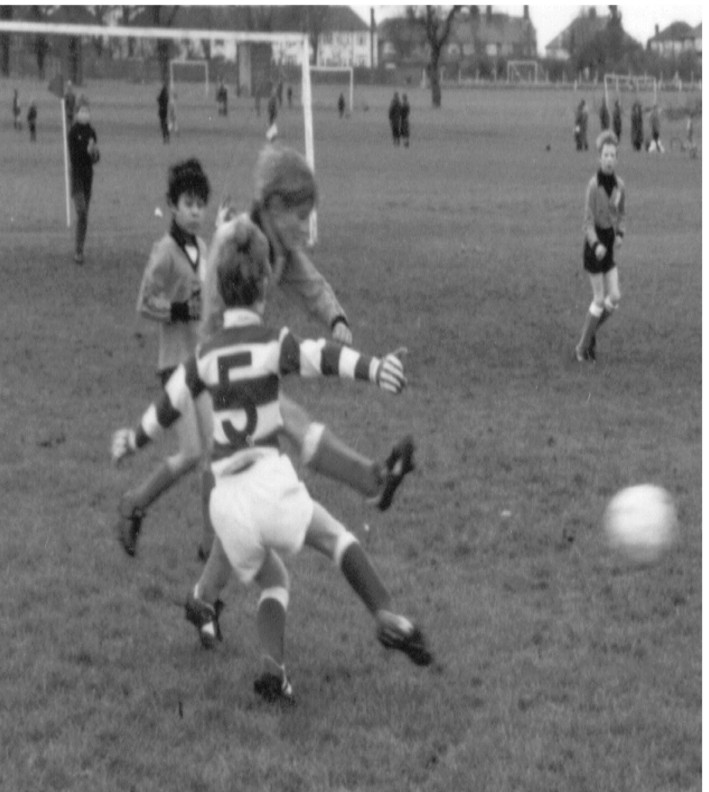 ANSWERS TO THE SHERLOCK HOLMES QUIZ.......
Well, despite all the replies, only one person answered the question correctly, and he was ineligible to win the grand prize anyway (!), so bad luck to everybody, although all the guesses were very appropriate.
The REAL answer was, of course, Sir Matt Busby (not that he was knighted before or during the war).

KANTO TAKE A SUMMER BREAK
01/08 - After a hot and hectic July, the Kita-Kanto team are looking forward to a few weeks off over August. Popular holiday destinations this year include the northern Japanese island of Hokkaido, the Phillipines, Chiba Prefecture, and trips back to the UK.
Midfielder Jerry Colthup is one of five Kanto players on his way north to Hokkaido, but unlike the others, he is driving from his Saitama home. "I may never get to Hokkaido", he explained to the website prior to last weekend's encounter against Sanwa Shutter, "I'll explore the relatively unpopulated Tohoku region, rest at some beaches, check out a few festivals, it should be good fun".
The next Kanto game will probably be the last weekend of August or the first in September, when the temperature will hopefully have dropped slightly, and more players will be available for selection. Until then, here's wishing all the team a happy and safe holiday season......

KITA-KANTO PROUDLY PRESENT "THE PRE-SUMMER HOLIDAY DETECTIVE

"
Here is a genuine quiz. It will take a bit of research, but there is an almost expensive prize on offer all the way from sunny England for the first person to come up with the answer.........A parcel of goodies.
Name just one player in the multi talented team, 'Army Touring X1 (UK)' when they played 'United Services (CMF)' at Vomero stadium, Naples on 9th June 1945 ?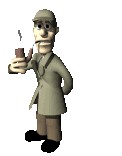 Answers to be sent BY AUGUST 20 via the Feedback Form on the Contact Page.

OK, AND SANWA SHUTTER'S NEXT
25/07 - The next Kanto game, on Sunday afternoon at Kita-Moto Sogo Undo koen against Sanwa Shutter looks set to be another thrilling encounter, as it has been confirmed that due to the re-scheduling of the contest, several players from the solid Omiya team, OK United, are to play for Sanwa.
Sanwa Shutter, currently competing in the Itabashi League, will be without some of their regular players, and the Urawa League's OK Utd have a break in their league play this month, which enables the shift in personnel to create a full eleven.
The large, awkward playing surface may favour Kanto, who have an enviable record at Sogo Undo koen, stretching back over four years.
Original team member, and current goalkeeper, Mike Coleman stated, "It's rather surprising, considering how much fitter the opposition usually are, but we tend to perform better with lots of space available".
"Last Sunday's nightmare in Shinjuku, I think, proved it again. That was a small pitch, and if we're not on top of our game, we tend to get swallowed up, and allow the other team to dominate. Hopefully, that was just a one-off".
"History is certainly on our side up in Kita-Moto, and we've got to be prepared to continue the luck we've had there".
Kick-off will be around 3.30pm, anybody and everybody is welcome to watch.

Another first on the site.........A QUIZ !
WHICH KITA-KANTO PLAYER IS THIS AEROPLANE-IMPERSONATING YOUNG FELLOW ?
And for a BONUS question, WHO IS HE TRYING TO TACKLE, AND WHICH LEAGUE TEAM DOES HE NOW PLAY FOR ?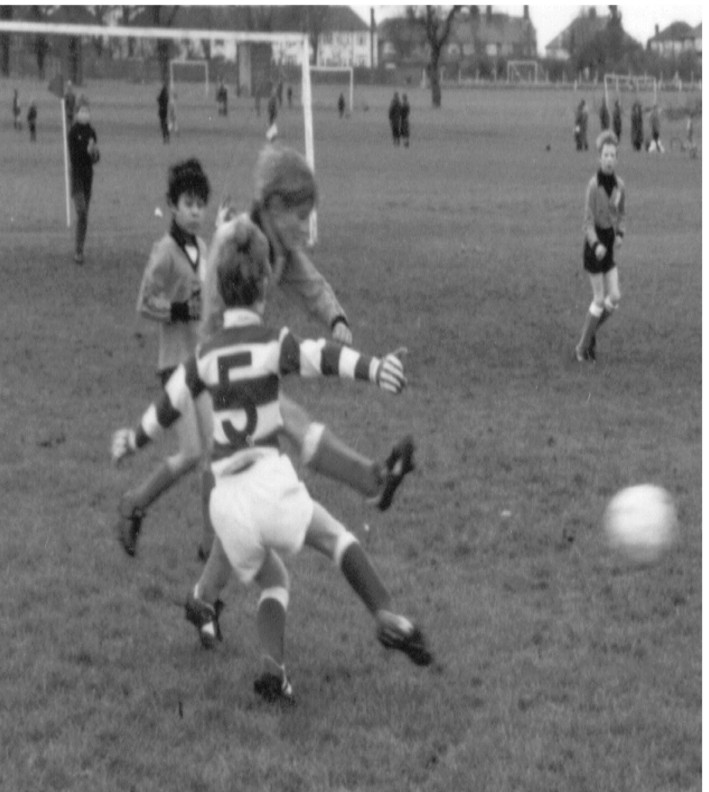 Answers to be sent via the Feedback Form on the Contact Page, so as not to further embarass the lad !!!


Kita-Kanto proudly present the first in-depth uncovering of a player, and the lucky person is...NEIL WILLIS
D.O.B. 16/05/76
Place of Birth Stockton-on-Tees
Kanto Debut v.Saitama Chuo JC, Omiya, May 3 2000
Best ever game (played in or seen) Germany v. England, Euro 96 semi-final
First ever team Gladstone Cubs (Yarm branch)
Favourite team Middlesbrough, because nobody else supports them
Favourite player Zidane, because he's just brilliant
Favourite food and drink Spaghetti Bolognese and Nama-grapefruit sour
Favourite singer Robbie Williams
Favourite film Shawshank Redemption
Favourite film star Errol Flynn
Favourite car Aston Martin
Favourite holiday spot Magaluf, Majorca
Other hobbies Self-gratification
If you could change one thing in life it would be to become a woman
When did you last do the washing-up 2 days ago
Neil Willis, you're a star, thank-you very much......

Knight withdraws
19/07 - With slight injury doubts Alan Hill and Dave Leverick almost certain to be fit in time for the 5.00pm showdown against Omiya City Hall tomorrow evening, Kanto have been dealt another blow, with last season's top scorer, James Knight, being forced to withdraw through personal obligations.
Knight, who has been regularly unavailable this year, was expected to spearhead the Kanto attack on the favourable grass surface at Horisaki koen, but the Website learned last night of his withdrawl.
This could mean a debut for another new player, or a re-shuffling of the midfield to compensate for the lack of an out-and-out goalscorer. Kanto are believed to be looking into playing a flowing 4-1-3-1-1 formation, with the midfield aiming to minimise the space available to their opponents.
Injury worry ahead of 'Marine Day' match
16/07 - Midfielder Dave Leverick picked up a slight shin injury during a Saturday evening training session at the team's Odaira koen training ground in Omiya last night, casting a shadow of doubt over his availability for Thursday evening's encounter.
"I'm in a bit of pain", he admitted after the impromptu session where a core of players practised their crossing and shooting skills. "I'll go for a run tomorrow and see how it holds up", he continued, "I'm three weeks into my five-week personal training regime, and I can't stop now".
The injury seems to be caused by his recent return to the team after a lay-off of several months. "I'm not quite match-fit", the Liverpool fan admitted, "but I'll rotate with hot and cold showers to try and lower my lactic acid levels, and hopefully the pain'll die down in time for Thursday".
No other injury problems were reported from the team, with players maintaining the need to take on as many fluids as possible to combat the sultry heat of central Japan.
***EXCLUSIVE***
14/07 - THE "Marine Day" National Holiday fixture against Omiya City Hall at Horisaki koen, Owada next Thursday looks certain to be a thrilling game.
With first-choice centre-back Matt Watson unavailable, this could mean a goalkeeping debut for new-boy Steve Foster, while Mike Coleman returns into the back-four alongside James Street.
Kanto boss, Alan Hill commented, "against an organised team like City Hall, we have to look at optimising the potential of the available players".
Kanto will be hoping to erase the painful memories of their game against the full Omiya City Hall team last season which ended in Kanto being handed their record defeat.
Squad (probable): Foster, A.Hill, Scrimgeour, Coleman, Street, Yardley, Leverick, Willis, Noel, Malone, Colthup, Jennings, Knight, M.Hill, Daya, Tuley.